Posted on 12. Aug, 2009 by Tomas Wennström in Uncategorized
Been at Tjärö the whole day with Anna Oscarsson and Peter Rosdahl.
We spent a lot of time walking around in the terrain, both on the island and the main land, trying to figure out good locations for a high speed internet link to Sweden Social Web Camp. Here is a bambuser from one of the heights at the mainland that we climbed.
And here is the plan: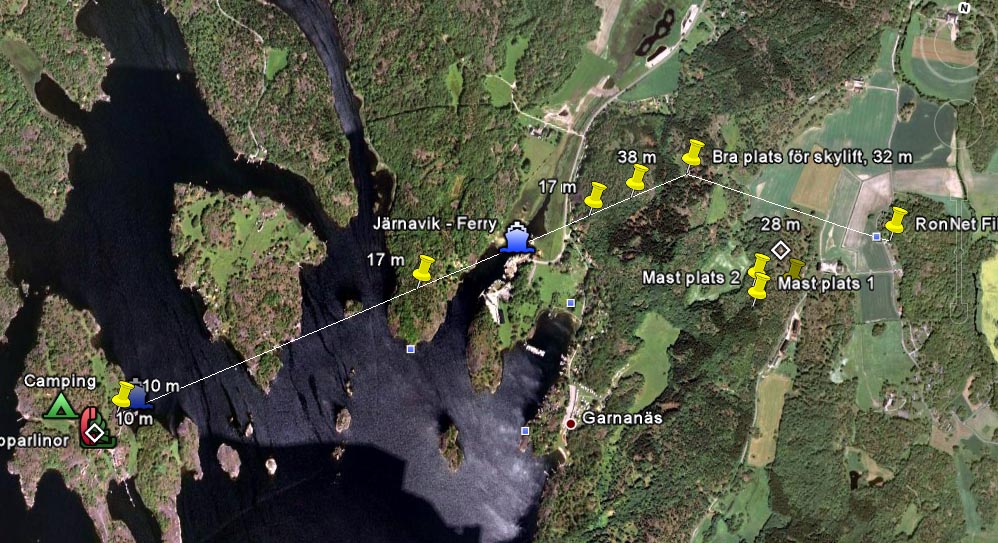 The problem we need to overcome are the heights that lies between the fiber and Tjärö. And the only way to do this is to set up a repeter station in the woods. The plan is to use a skylift (approx 30 meter) and a portable generator to get electricity for the link. And we need to get permission from the landowner. I have a few calls to do tomorrow…
What if we don't succeed? We will have at least 2 mbit ADSL. And a rather sketchy mobile broadband. But hey, it's a camp.